Good morning blog world! I haven't been posting as often as I would like. I've just been so busy! Over on Craftster there seems to be a Hat-Making disease going around. And I am not immune to anything going around on Craftster lol! Now I have a list about a mile long of hats that I want to make that I've found around the internet. The hat that I just made is very simple, and would make a great base for any hat. I made it for my oldest daughter the other night after she went to bed. It only took me a few hours to make it, and I surprised her with it in the morning. She is only 2, so trying to get her to sit still and model was a nightmare! I must have taken a million pics of her lol. I really should invest in a mannequin head, but it's kinda creepy I think.
Here she is, enjoying her new hat!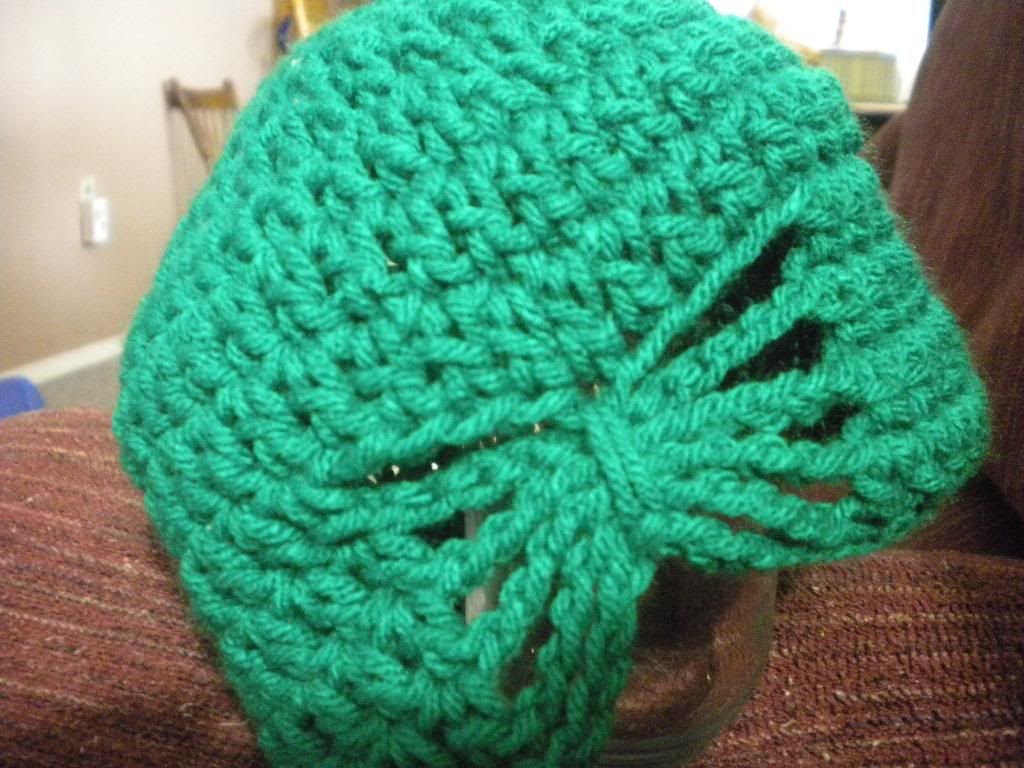 Here is the link for the pattern;
Butterfly Hat
Her blog is very nice, and she has a few other patterns as well as some nice photography. Happy hooking!