Last night I finished up my very own Star Stuffie for my youngest daughter. I embroidered a little face on one side and she just loves staring at it. She's nine months old so I couldn't use buttons or beads that could be chewed or pulled off. I think it is so cute, it worked up really fast and the pattern was very easy to follow.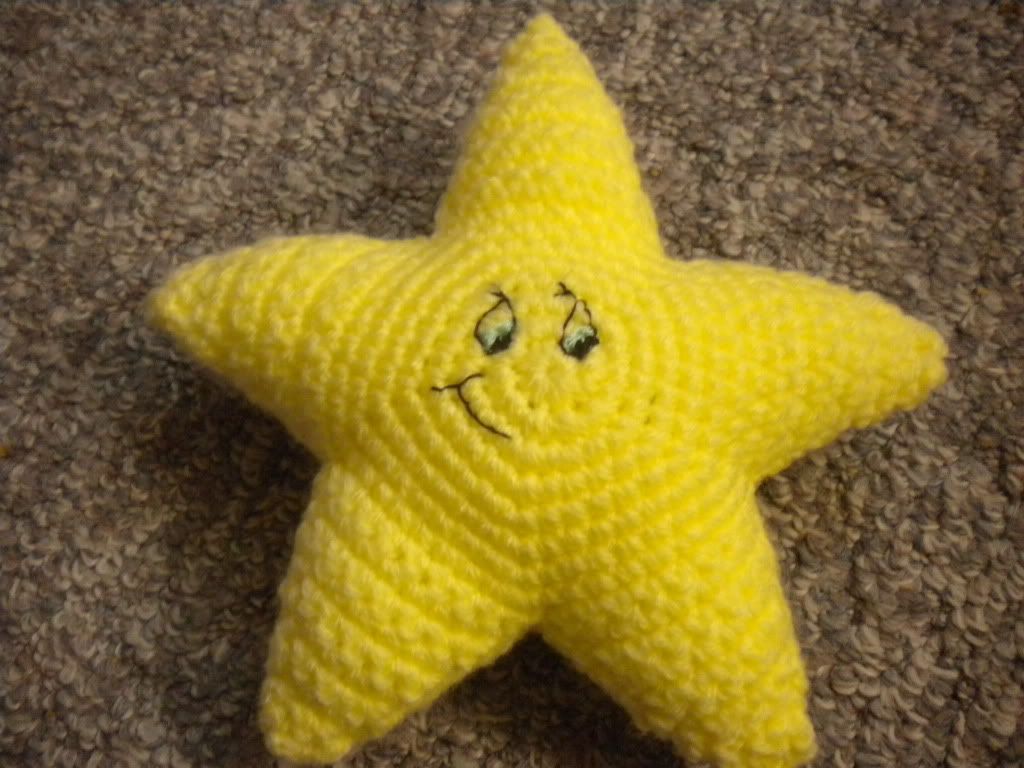 The pattern is courtesy of April Draven's
Star Stuffie
. She has lots of other great patterns on her blog too, check it out!